Home &nbsp We Believe &nbsp Meet the Pastor &nbsp Photo Gallery &nbsp Contact Us
Welcome to


Hands of Praise Deaf Church

Pastor Ken Ecker & Pastor Bonnie Elliott
VP: 253-444-9650

Hands of Praise Deaf Church exists to bring the gospel to the Deaf and to teach them to grow into full Christian maturity.



Announcements: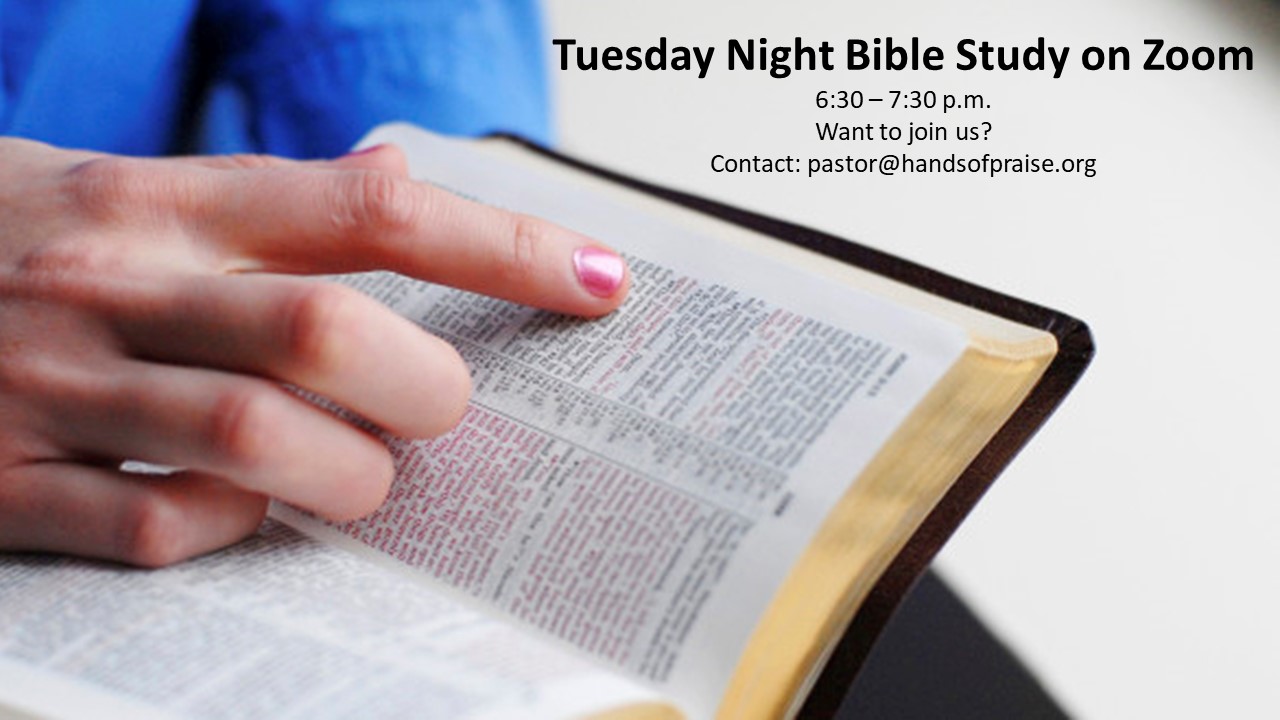 Prayer Requests:
We believe in the power of prayer! Send us an email with your Prayer Request so we can pray for you.

Confess your sins to each other and pray for each other so God can heal you. When a believing person prays, great things happen. James 5:16

Schedule:
Saturday Worship Service ONLINE
Tuesday Bible Study from 6:30-7:30pm using Zoom. To join the Bible study, please email pastor@handsofpraise.org

VACATION SCHEDULE: No Bible study on July 13 or July 20

Women's Bible Study second and fourth Monday of every month, 6:30-7:30pm on Zoom. Contact bonnie@handsofpraise.org
Videos of recent services:
You can watch these videos in full screen by clicking on the

.
You can find a library of our past videos here.
You can also watch our sermon videos on YouTube
You can also watch our sermon videos on our Facebook page

&nbsp &nbsp &nbsp &nbsp

Download a bulletin for this week.
Download a Tuesday Night Bible study lesson for this week.

Watch our latest Quarantine Chorus:


&nbsp &nbsp

Missions:

Click here to see the missions we support.


How beautiful are the hands of them that preach the gospel of peace in the language of signs, and bring glad tidings of good things to the deaf.
Based on Romans 10:15



Visit our Facebook page